Have you heard about the newest things in siding? Resysta, Trespa, Nichiha, Hardie-Artisan, Trex decking being used for screen walls with UV facade S paper? Well, maybe not… but you've certainly seen them. From the Chic-fil-A in Sacramento (below) where we performed the siding work, to the new South Street Seaport in Manhattan; these top dollar siding installations are all the rage. From the confines of the Merritt Inc. bid room we continue to see new and interesting materials being specified as siding throughout California by today's top Architects.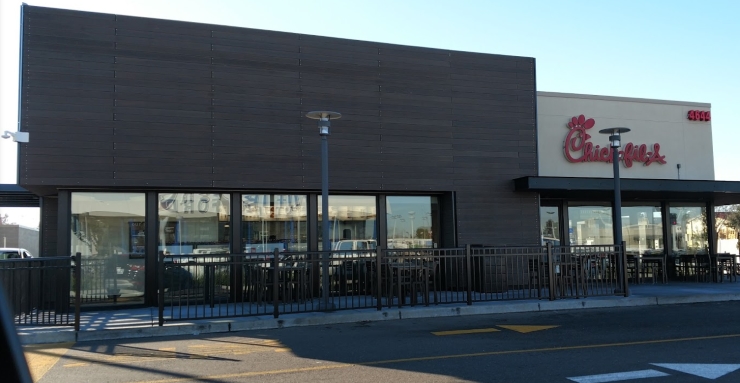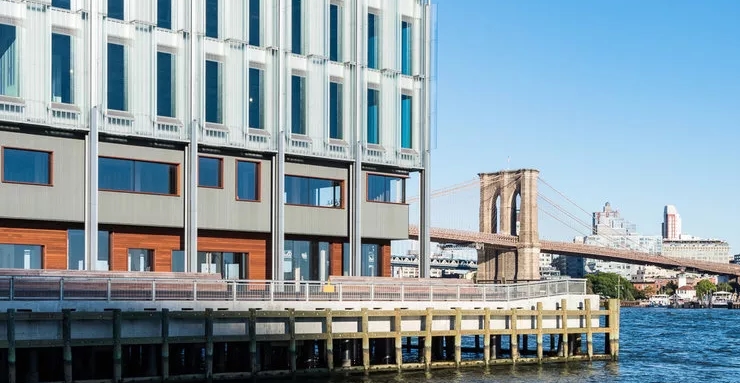 From sate-of the art composite boards and panels made out of rice hulls, rock salt, and mineral oil in a German laboratory; to re-claimed barn wood, battered to a custom finish by mother nature; to the Hardie cement products seen far and wide – siding has always been an important (and highly visible) finish component for your home or commercial building. With advances in digital rendering technology, new production methods, and continued efforts to meet the newest LEED and sustainability practices – the myriad types of siding and the applications thereof have multiplied greatly over the past few years.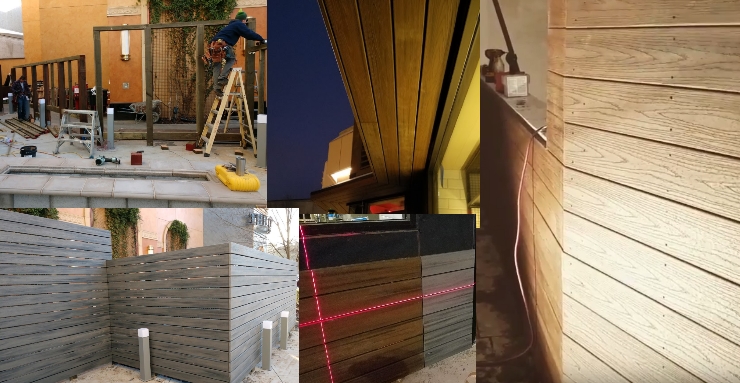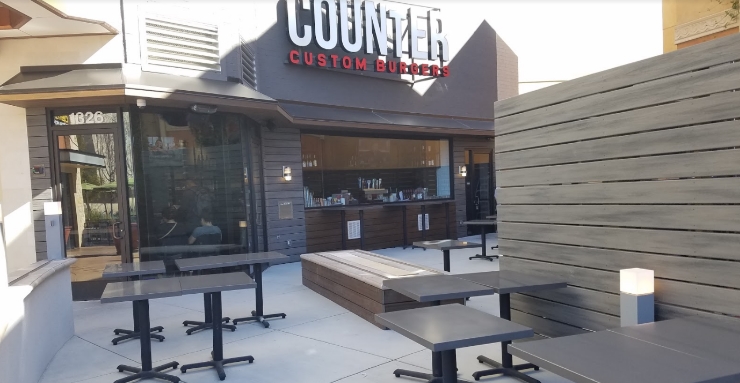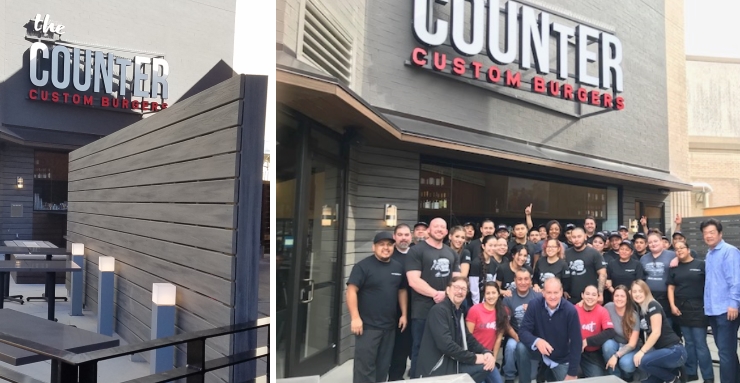 Our most recent siding project was in Pleasanton, CA for The Counter Custom Burgers, at the Stoneridge Shopping Center. Here, we installed Trex Transcend composite boards in two different colors – Spiced Rum (brown) and Island Mist (grey) for a simple but unique two-tone look. The project included a pressure treated wall/fence in addition to the installation of the Trex boards at the interior of the mall, an exterior soffit, the storefront, and even on the fire pit.
It's important to note that when installing composite material like Trex or Resysta in an outdoor environment, you'll need to leave a gap of about 1/4″ between each board (a carpenter's pencil makes a good spacer). This is because these types of materials expand and contract with the weather. On the above installation for instance – on the fence portion of the job – we noticed that the Island Mist material had shrunk from 5 1/2″ to 5 1/16″. The job was in January, so it was pretty cold. However, on a hot day the material could swell to as much as 5 5/8″ so those gaps need to be there. If the material swells into another board it can create so much force, that the screws can pull right out.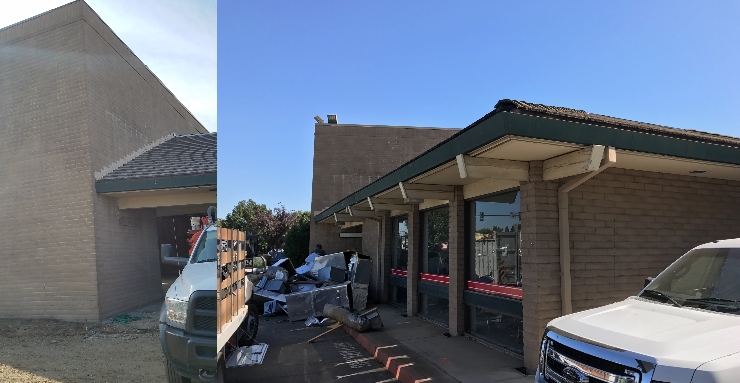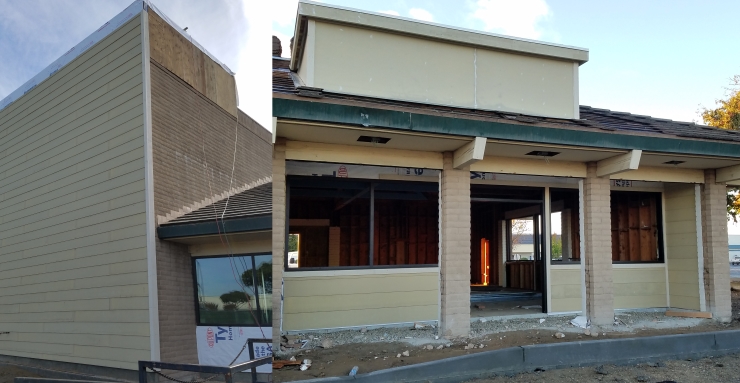 In addition to being called out for the newest buildings and tenant improvements, siding can be a good way to spruce up an old building as well. For the above project, we added dormers (which will act as sign boards) using Hardie Panel, and a large wood framed tower with Hardie Plank, as well as new wood framed door and window openings with Hardie Plank. The siding here was a key element in sprucing up an old bank in Yuba City, which will now be a Dunkin Donuts and a T-Mobile store when complete.
Do you need some siding? Sure you do! All the cool kids are doing it!
Just contact us and we'll make it happen.